Call Silvana's Touch Cleaning for Post-Storm Help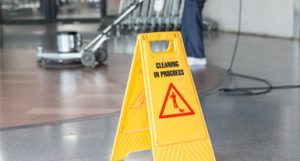 This has been one of the worst hurricane seasons on record and it's not over yet.
Hurricane Harvey has decimated parts of East Texas and Hurricane Irma is taking aim at South Florida. And now forecasters say there is yet another major storm forming in the Gulf.
Dealing with tropical storms, hurricanes, and other dangerous weather comes with living in South Florida. We've been through some of the worst nature can hand us, and yet we also come back stronger than ever before.
Cleaning Services in Fort Myers — The Help You Need
Obviously, the most important thing when dealing with a hurricane is the safety of you and your family. If officials order a hurricane evacuation, the best thing you can do is get somewhere safe as quickly as possible.
Property can be replaced, but the health and safety of your family can't. Be safe, take shelter, and ride the storm out.
And when it's all over know that Silvana's Touch Cleaning will be there to help you with the aftermath. We can help you clean, sanitize, and restore your property so that it is better than it was before the storm.
Cleaning Services in Fort Myers — Vacation Properties
If you own a vacation home or a rental property in South Florida, it's important that you get it back in service as quickly as possible. The more down time you have, the more potential rental income you lose.
Silvana's Touch Cleaning can provide the post-storm cleanup services you need to get your property back in service as quickly as possible.
This has been a bad hurricane season. There's no doubt about that. But there's also no doubt about the resiliency and perseverance of the people of South Florida.
We've been through a lot together. And we will get through this as well.