Choose Silvana's Touch for Cleaning Services in Fort Myers
Choose Silvana's Touch for Cleaning Services in Fort Myers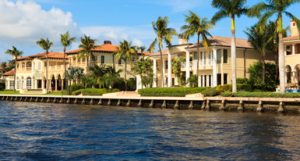 When you need cleaning services in Fort Myers for your home, office, or business, your first call should be to Silvana's Touch Cleaning.
That's because Silvana's Touch Cleaning offer a full range of cleaning services in Fort Myers and other west central Florida communities.
Cleaning Servies in Fort Myers — Comprehensive Cleaning 
Since 2001, Silvana's Touch Cleaning has been one of the leading residential and commercial cleaning services in the region. Our professional, experienced cleaners have worked in hundreds of area homes and businesses, providing some of the most comprehensive cleaning services available anywhere.
While we specialize in home and office cleaning, we also offer move in and move out cleaning, retail cleaning, and much, much more.
Cleaning Services in Fort Myers — Rental Homes and Condos
The west coast of Florida is home to thousands of condos and winter homes whose owners live hundreds or even thousands of miles away. In many instances, these owners will only come to stay in their properties once every few months. Or they might rent out their property to vacationers.
In both cases, Silvana's Touch cleaners need to get into these home and condos before the guests arrive to give them a thorough cleaning. Then, once these guests leave, cleaners return to provide a follow-up cleaning.
It's a unique cleaning job because our clients seldom if ever interact with our cleaners in person. Yet we have built our reputation and our client base by being one of the most reliable, trustworthy home and condo cleaners in the industry.
Cleaning Services in Fort Myers — Condo and Home Management
But Silvana's Touch Cleaning provides more than just cleaning services in Fort Myers for our remote condo and home owners. We also offer management services.
When owners don't live in their properties year round, they can't always see when there are plumbing issue, pest infestations, or minor repairs that need to be made. But we can.
We work with dozens of area property owners, supervising their homes and condos and arranging for any and all outside contractors and other services that may be required.
Cleaning Services in Fort Myers — The Magic Touch
Silvana's Touch Cleaning offers the comprehensive cleaning services in Fort Myers you need for your home, business, or office.
Whether you are year-round resident, own a rental property, or manage an office or business, Silvana's Touch Cleaning is the reliable, trustworthy, and capable cleaning company you need for all of your home and business cleaning needs.