Cleaning Services Offer Peace of Mind
.
The world is a busier place than ever. Between your family, career, social life, school, and other demands on your time, the last thing on your mind is cleaning.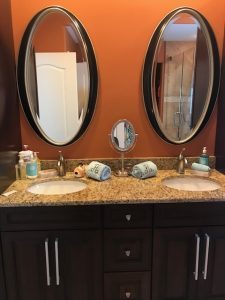 Yet maintaining a clean and antiseptic home isn't just good for your health. It also benefits your outlook on life. When your home is a mess, it can add to the frustration and anxiety the other demands in your life are putting on you.
Cleaning Services in Fort Myers — One Less Worry
Yet there's an easy solution. Hiring a professional cleaning company such as Silvana's Touch Cleaning can eliminate one item from your long "to do" list.
Our experienced, knowledgeable cleaners will clean and straighten up your home according to your schedule. We can work while you are at home or while you are away doing something else, like working.
That way, when you walk through the door at the end of a long, challenging day at least you will find a neat, newly cleaned home waiting for you.
Cleaning Services in Fort Myers — A Worthwhile Investment
Some people balk at the idea of paying somebody else to clean their home. Having a maid service is a luxury only the rich can afford, right?
Wrong! You will be surprised by how affordable it is to have the professional cleaning experts from Silvana's Touch Clean clean and maintain your home.
Having a maid service also allows you to spend more time focusing on things that are a priority for you, whether it's your job, your family, or your friends. And that's like making an investment in yourself!
So stop worrying about whether or not you are going to have time to clean your home and let Silvana's Touch Cleaning do it for you. You will be surprised by how good it feels to have somebody else clean your home for you.