Scheduled House Cleaning Helps Take the Pressure Off Homeowners
.
Taking care of a home can be hard work. This is especially true if you work full-time, go to school, or have other commitments in your life such as children.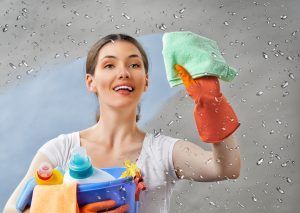 Most people lead extremely busy lives. So the amount of time allocated for cleaning and maintaining their home is smaller than ever before.
That's why it's such a relief to have a cleaning service come into your home and clean on according to a regular schedule.
House Cleaning in Fort Myers – Weekly, Bi-Weekly or Monthly
At Silvana's Touch Cleaning, we will schedule your cleaning appointment according to your needs. For some homeowners, weekly cleaning makes the most sense.
For others, having professional housecleaners clean their home once every two weeks is the most practical. But even if you only have your house cleaned once per month, it can be a huge relief to your schedule and make your home cleaner and safer for you and your family.
House Cleaning in Fort Myers — Offering a Helping Hand
There are many people who think that they should clean their own home with their own hands. This comes from old-fashioned ideas that aren't necessarily practical.
Whether you own your own home or rent, it's often cheaper, faster, and more economical to let somebody else handle the regular cleaning tasks. Your time is worth money. So when you have to devote hours or even days to clean your home every week, those are real dollars and cents you could be earning elsewhere.
When you consider the opportunity costs of your cleaning your own home, it makes perfect sense to hire a professional cleaning service.
House Cleaning in Fort Myers — Professional Cleaning at Affordable Prices
Silvana's Touch Cleaning offers professional cleaning services for homes of every size. From small apartments to multi-room mansions, we can keep your home up to your high cleaning standards at prices anybody can afford.
So stop worrying about cleaning your home and leave it up to the professionals at Silvana's Touch Cleaning. Call today to schedule your first cleaning appointment!