Silvana's Touch Cleaning is a family owned company that has been our personal mission for more than 15 years. We so appreciate the homeowners who have put their trust in us. It's a relationship we value. Over the years, we've learned from our customers how best to adapt to the wide range of needs, wishes and expectations.
Silvana's Touch Cleaning is committed to providing a healthy and productive work environment & we have GREEN cleaning solutions for every business environment. If keeping your business clean is turning into a full time job, call us today for a FREE ESTIMATE. We'll do all the work at an affordable rate and, your worries will be forgotten. Our reputation and long list of satisfied clients speaks for itself.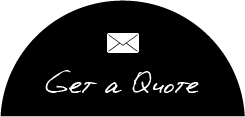 Homework's has developed a company system that guarantees customer satisfaction. Each home is different with a wide range of needs and expectations we put together a worksheet for each customers home. this worksheet includes specific details and instructions with your preferences and requests. We encourage our clients to leave additional notes on the day of your cleaning if you wish. No one knows your home like you do. This ensures that we thoroughly address any important areas you many notice before your cleaning day.
Silvana's Touch Cleaning provides house cleaning coverage in the following cities:
Fort Myers
Bonita Springs
Cape Coral
Estero
Naples