The Kind of House Cleaning Naples Residents Deserve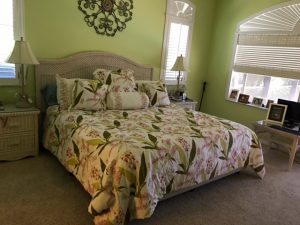 Let's face it: There are a lot of services that provide house cleaning Naples residents can choose from. In a community as prestigious as Naples, where there are a lot of beautiful homes, as well as vacation homes and rental properties, there is bound to be a lot of competition.
But not all Naples house cleaning services are alike. Like anything else, there are good ones and there are others that leave a lot to be desired.
The key for Naples resident is to choose a local cleaning service that is at the top of the list for both the quality of cleaning services and customer satisfaction.
Silvana's Touch Cleaning is that company.
House Cleaning Naples — The Silvana's Touch Cleaning Difference
Silvana's Touch Cleaning is the full-service company that provides the kind of house cleaning Naples residents want most. Whether you need weekly visits from our professional house cleaners or just the occasional cleaning before and after you visit your vacation home, we are the reliable, thorough, and experienced company Naples residents can rely upon to provide superior results.
We also can provide pre- and post-visit cleaning for rental properties. So whether you live in Naples or thousands of miles away, with one phone call you can get the reliable and professional services you want.
House Cleaning Naples — We Strive to Exceed Expectations
With many local cleaning companies, if you aren't there to inspect the quality of the work, you are bound to be disappointed. This is especially true for owners of vacation homes or rental properties, who may not be able to jump in their car and drive down to supervise the work of their cleaning service.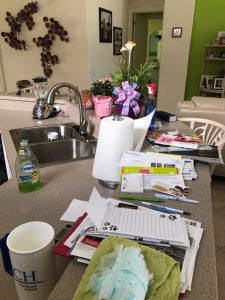 But with Silvana's Touch Cleaning, that is never a problem. That's because we strive to not only meet your expectations regarding the thoroughness and cleanliness of our services but to exceed them with every single client we serve. Whether you are a permanent resident or an absentee landlord, you will get the same top-quality cleaning services and attention to detail that distinguishes Silvana's Touch Cleaning from all the others in the region.
No wonder Silvana's Touch Cleaning is quickly becoming the service for house cleaning Naples homeowners choose most.
House Cleaning Naples — Call Today for Your FREE Estimate
So what are you waiting for? If you are tired of being disappointed by your house cleaning service, make the call that will make all the difference.
Call Silvana's Touch Cleaning for the top-quality, reliable, and professional house cleaning Naples residents deserve!