Office Cleaning in Naples FL
Office Cleaning in Naples FL
Office Cleaning Naples FL Businesses Can Count On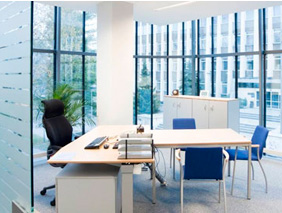 Office Cleaning in Naples FL – Why is it so hard to find good office cleaning companies? You would think with so many businesses in the area that competition alone would force cleaning services to step up their game.
And yet finding top quality office cleaning in Naples FL remains a challenge for business owners and office managers alike. Until now, that is.
Silvana's Touch Cleaning offers the professional, comprehensive office cleaning services you want without the worry about quality, honesty or reliability that come with hiring other companies.
Office Cleaning in Naples FL — Putting Faith in Your Cleaning Service
Office cleaning requires a lot of trust on the part of the business owner. In most cases, unless you hire your own full-time custodial staff — an expensive option for most businesses — your office cleaning crew is on the job when everybody else is out of the office.
You aren't likely to supervise the work your office cleaning crew does yourself unless you are willing to stay in the office all night. Instead, you have to trust that the crew you hire is going to show up when they are supposed to, do the job you are paying them to do, and stay out of trouble while they have free access to practically every area of your business.
That's a lot to ask, especially from workers you rarely see in person.
Office Cleaning in Naples FL —  The Trusted Leader in Commercial Cleaning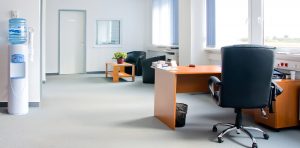 You need a cleaning service you can trust, one that can be counted on to do a thorough and professional job every time with minimal supervision from your or your staff.
That's why you need Silvana's Touch Cleaning, the service that provides office cleaning in Naples FL and that business owners trust most. We aren't satisfied until you are blown away by the quality of our cleaning.
We also prioritize establishing personal relationships with our clients, making sure we are available to listen to feedback at any time. We want to know what you are thinking about our service so that we can make constant improvements and exceed your expectations.
Office Cleaning in Naples FL — The Silvana's Touch Cleaning Difference
At Silvana's Touch Cleaning, we know that there are a lot of other options for office cleaning in Naples FL business owners can choose. That's why we strive every day to be the most reliable, most professional, and most engaged commercial cleaning service in the Gulf Coast region.
We have one goal: To impress you with the quality and professionalism of our cleaning services during every visit.