Naples Commercial Cleaning
Naples Commercial Cleaning
For Naples Commercial Cleaning Choose Silvana's Touch
Naples Commercial Cleaning – Your business's reputation is on the line every time a client or customer walks through your doors. So if your commercial workplace is dirty, disordered, or disorganized, it could be the last time you ever see them.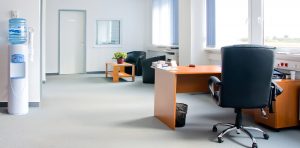 Your livelihood depends on making a good first impression. So maintaining a neat and orderly workspace shouldn't be an afterthought. There's simply too much at stake.
Silvana's Touch Cleaning offers Naples commercial cleaning for every type of business, from business offices to doctors and dentists offices to retail stores, and more. Since 2001, we've helped hundreds of area businesses impress their customers and clients by creating a neat, clean, and organized workspace. And we can help you, too.
Naples Commercial Cleaning – On your office
Our honest, hardworking cleaning professionals genuinely care about your business's reputation. That's why they are committed to providing you with the kind of thorough, intensive cleaning you deserve every time we visit.
Whether you need one-time cleaning, post-fire or accident cleaning, or regular daily or weekly cleaning services for your business, you can rely on Silvana's Touch Cleaning. We've built our reputation as one of the leading Naples commercial cleaning services by providing our clients with the type of top-quality cleaning services they expect.
We're more than just another janitorial or commercial cleaning service. We want to impress you with the quality of our services so that you not only bring us back again and again but recommend us to others within your industry and beyond.
It's a formula for success that has served us well for more than 16 years and we plan on continuing to impress our clients for many years to come.
Naples Commercial Cleaning – A Neat and Orderly Commercial Experience
When customers or clients walk into your business, you want them to be impressed with what they see.
At Silvana's Touch Cleaning, we feel the same way about your business as you do. We want your customers to be blown away with how clean, neat, and organized your business is. That's why we work so hard to impress you each and every time we clean your property.
When it comes to Naples commercial cleaning, you want the best for your business.
That's why you need Silvana's Touch Cleaning, the leading commercial cleaning service in western Florida.
Call us today for your free consultation. We'll give you an honest, straightforward assessment of your needs as well as a fair price.