Choose Silvana's Touch Cleaning for Your Naples Cleaning Service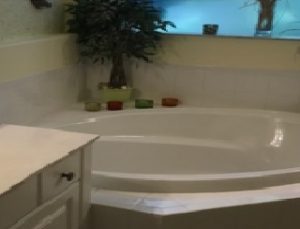 Naples Cleaning Service – Do you live or own a business in Naples? Then you already know how challenging it can be to keep your home or business really clean.
In today's busy environment, most people don't have time to clean their own home. And business owners need to make sure their offices, retail stores, warehouses, or docks are in tip-top condition if they want to remain successful and productive. That's why they need a Naples cleaning service that they can trust.
So where can you turn for help? The answer is simple: Silvana's Touch Cleaning!
Naples Cleaning Service — Your Hometown Cleaning Solution
Silvana's is the reliable, professional Naples cleaning service that area residents and business owners can depend on to keep their homes and commercial operations clean.
Silvana's Touch  Cleaning staff of trained, experienced cleaners will ensure that your home or business is always in optimal condition. Whether you need regularly scheduled weekly, bi-weekly, or even daily cleaning or just an occasional visit from our thorough, professional staff, you can rely on Silvana's Touch Cleaning.
Naples Cleaning Service — Recommended by Your Friends and Neighbors
At Silvana's Touch Cleaning, we have many local clients who rave about the quality of our cleaning services. Maybe that's why we are among the top local cleaning companies for social media recommendations.
But you don't need Facebook or Twitter to tell you that Silvana's Touch Cleaning provides superior cleaning services for Naples homeowners and business owners. Our results speak for themselves.
Just ask any of our happy, satisfied clients and they will tell you that Silvana's Touch Cleaning is the Naples cleaning service that exceeds their expectations every time.
Naples Cleaning Service — Our Cleaning Services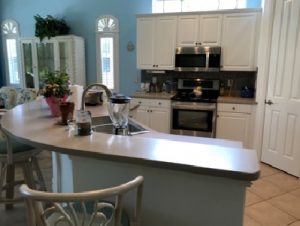 Silvana's Touch Cleaning provides residential home cleaning services, as well as professional business cleaning for stores, factories, and other commercial and industrial operations.
But we also provide pre- and post-move cleaning services, post-disaster cleanup services, specialized cleaning operations, and much, much more.
In fact, Silvana's Touch Cleaning is quickly becoming the Naples cleaning service of choice for homeowners and business owners alike throughout the Gulf Coast region.
Naples Cleaning Services — Our Pledge to You
One of the biggest differences between Silvana's Touch Cleaning and all the other Naples cleaning services you can choose from is that we aren't satisfied until you are blown away by both the quality of our cleaning and the level of service you receive from our cleaning professionals.
So when you are looking for top-quality Naples cleaning services, there's only one clear choice: Silvana's Touch Cleaning.