Cleaning Services in Naples FL
Cleaning Services in Naples FL
When it comes to cleaning services in Naples FL, there are a lot of choices. There are literally dozens of companies that provide residential, commercial, and office cleaning for area homes and businesses.
But Silvana's Touch Cleaning has earned its reputation for thoroughness, reliability, and professionalism by treating each and every client as if they are the most important. We treat our residential, commercial, and business customers the way we would want to be treated. And this simple, straightforward approach has made us one of the most successful and popular cleaning services in the region.
Cleaning Services in Naples FL — Impressing Our Clients One at a Time
With a lot of cleaning services in Naples Fl, they may do a good job the first time. But in subsequent visits, they may become less reliable, less thorough, and less interested in impressing you so that a few months later you are right back where you started: Looking for another cleaning company.
But not with Silvana's Touch Cleaning. We bring the same pride and intensity to cleaning your home or business the hundredth time that we do the very first time. It's all part of our groundbreaking approach to residential and commercial cleaning: We genuinely want to impress you with our thoroughness and professionalism each and every time we visit your home or business.
Cleaning Services in Naples FL — Serving the Naples Community since 2001
At Silvana's Touch Cleaning, we're more than just another cleaning company. We also live and work in this community. So we know that our reputation is on the line with every cleaning job we do.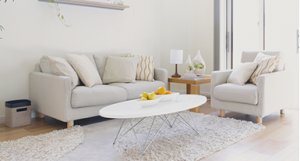 We're not happy until you are so impressed with the quality of our work that you are recommending us to your family and friends. And we won't quit until you are as impressed with our home, commercial, or office cleaning as we are.
It's simple: We want to be the best, most reliable, and most recommended cleaning service in western Florida. And we won't quit until we accomplish our goal.
Cleaning Services in Naples FL — Call Today for Your Free Consultation
So if you are ready to get started with one of the top cleaning services in Naples FL, then call  Silvana's Touch Cleaning today for your free consultation.
We look forward to hearing from you because we're anxious to add you to our list of happy and satisfied clients who have become our company's raving fans.