TESTIMONIALS
Linda C.
We have used Silvana's cleaning service for several years now. The cleaning staff is always polite and efficient. They are hard working and can thoroughly clean the house in a short amount of time. Also, Silvana's prices are more than fair. Would not hesitate to recommend. Linda and Kevin C.
Harry & Dolores D.
Silvana has been cleaning our Florida home on a bi-weekly schedule since 2012. She and her workers are trustworthy, focused on cleaning, thorough and efficient. They are reliable and arrive at the scheduled time. We have recommended them to our friends who are happy with their services and we will continue to recommend them to others.
Dave C.
Great service, great job since 2011. Don't hesitate to use them.
Gina D.
I have used Silvana cleaners for three years based on recommendation from a friend. For the most part I have been very pleased with their service. They are very thorough and tackle those hard to clean areas like slider tracks. I have recommended them to friends who have been pleased with their service too.
Elizabeth B.
Silvana 's Cleaning Service has been cleaning for me for the past two years. A team of 2-4 women do the job. They are thorough, fast, and efficient. My house sparkles after they finish. They will also do extra things as well. I highly recommend them.
Nancy M.
Your girls do a very nice job always. I love when they do my sliders. I also like consistency of the same cleaners so I don't need to reexplain how I like things done.
Ron G.
I have a home watch business and use the cleaning services of Silvana. She gas always been able to accommodate my needs. Often on short notice. My wife and I are pleased with her work. 5 star rating.
Heather S.
I got my house cleaned for the first time today! Looks and smells amazing. Everything was so organized when I got home. They did a GREAT job!! Heather – Cape Coral
Alison Spencer
Excellent cleaning service! Girls are very professional and get everything done perfectly and quickly! No problems in over 5 years!
Patricia Slauson
I have been using Silvana's cleaning for about five years. The girls do an excellent job.They are thorough in their cleaning and it's always great to return…
Mary Engdahl
I've been with Silvana touch cleaning since the beginning. The girls do an excellent job. They are always on time. Most importantly they are very…
Mary Ann Pitts
More than 10 years of faithful service. On time and thorough.
Stuart Meyers
I have been doing business with Silvana since 2002 and she is great. Always on time and does an incredible job on the house.
Mary Lucas
I just love Silvana's cleaning service. Her girls were always professional and did an excellent job cleaning my home. Recently we moved from Bonita Springs…
Andy B.
Great service and quality. Nice staff and great customer service.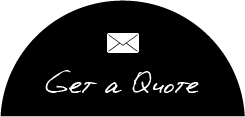 Homework's has developed a company system that guarantees customer satisfaction. Each home is different with a wide range of needs and expectations we put together a worksheet for each customers home. this worksheet includes specific details and instructions with your preferences and requests. We encourage our clients to leave additional notes on the day of your cleaning if you wish. No one knows your home like you do. This ensures that we thoroughly address any important areas you many notice before your cleaning day.
Silvana's Touch Cleaning provides house cleaning coverage in the following cities:
Fort Myers
Bonita Springs
Cape Coral
Estero
Naples