Pre- and Post-Holiday Cleaning Available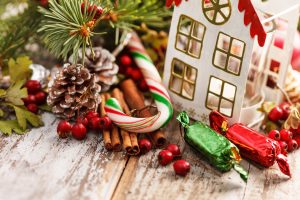 For many businesses, the holidays are the busiest time of the year. Retail stores have the most customers. Manufacturing or warehousing has the most traffic. Even service industries can see a steep upturn in business during the holidays.
The busier your business is, the more cleaning it generally requires. So during the holiday rush, there's often a need for additional cleaning.
Cleaning Services Naples FL — Schedule Early and Often
Silvana's Touch Cleaning offers special pre- and post-cleaning appointments for its existing customers as well as new clients.
But like most other businesses, the holidays are the busiest time of year for commercial cleaning. So it's a good idea to schedule your holiday cleaning appointments as early as possible.
You probably will want to schedule more cleaning appointments than you normally have during the holidays. Keeping up with the demands of increased holiday business is challenging enough without having to do it in a messy or disorganized business.
Cleaning  Services Naples FL — We'll Keep You Going Strong
During the holidays, it can seem like there's barely any time for anything else than keeping up with the increased volume of business. So the last thing you want to have to worry about is keeping your business clean.
Now you don't have to worry. Silvana's Touch Cleaning can coordinate the regular or special cleaning appointments that will keep your business going strong no matter how busy this holiday season gets. When the going gets tough, the smart business owners call in for reinforcements. At Silvana's Touch Cleaning, we're ready to help.
Think of it this way: It's always better to be busy than not busy. Leave the cleaning to the professionals at Silvana's Touch Cleaning so you can focus on more important tasks, such as handling heavy business volumes during the busiest time of the year.