For Many, Having a Maid Is a Necessity Not a Luxury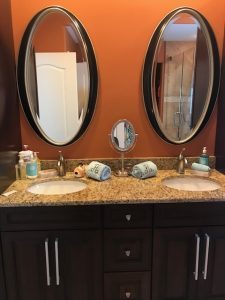 People today are busier than ever before. For many, there are just too many responsibilities.
Between family commitments, career, education, and other demands on your attention, something has got to give. And for many people, it's housekeeping.
Everybody wants to have a perfectly clean and maintained home. But there are only 24 hours in a day. And when most of them are taken up with prioritized responsibilities, it's only natural for cleaning to take a back seat.
That's why an increasing number of homeowners and renters are hiring a maid service. In the 21st Century, having a maid isn't a luxury for many people. It's a necessity.
Maid Service Fort Myers — A Cost-Effective Solution
In many instances, hiring a maid service to clean your home makes economic sense. If you were to devote the time and attention you need to keep your home perfectly clean up to your standards, it would naturally take away from your other responsibilities.
Most people can't afford to take time off of work just to clean their house. And a lot of other people are reluctant to give up their other priorities — like spending time with their children on their days off or pursuing their other interests — to do housework.
Hiring a maid service like Silvana's Touch Cleaning to take care of your housecleaning chores offers you the freedom to do the things you really want to without having to worry that your house isn't being cleaned properly.
Maid Service Fort Myers — Affordable Housecleaning
Silvana's Touch Cleaning has the affordable housecleaning solution you've been looking for. We can clean your home according to your schedule and your specific needs.
Whether you want weekly, bi-weekly, monthly, or daily cleaning, we can accommodate whatever schedule you require.
Now you can stop trying to juggle too many responsibilities and leave the house cleaning duties to Silvana's Touch Cleaning.