Pre- and Post-Move Cleaning Gives Homeowners Less to Worry About
.
Moving is one of the most stressful things homeowners can do. Not only are there so many little details to worry about, but there you also are literally uprooting your entire life and moving it to a new location.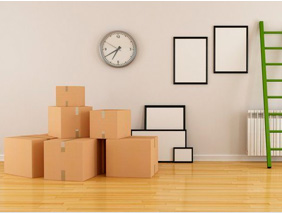 Getting stressed about cleaning out your old home and cleaning your new home before you move all of your belongings in is the last thing you need. That's why Silvana's Touch Cleaning offers pre- and post-move cleaning services for homeowners in Florida.
Residential Cleaning Fort Myers — Getting Your New Home Ready
Whether you are moving into a house, condo, or apartment, you want everything to be perfect before you arrive. Nobody wants to move into a dirty, disorganized living space.
Even if you are moving into a newly constructed home, there is still a lot of cleaning that needs to be done prior to it being habitable. We will remove construction dust, dirt, debris, and everything else so that your new home is ready to go the moment you arrive.
At Silvana's Touch  Cleaning, we can thoroughly clean and sanitize your new home prior to your arrival. When you pull up in your moving van, you will find a sparkling, clean, and inviting home that makes the transition into your new living space easier and stress-free.
Residential Cleaning Fort Myers — Cleaning Your Old Home
We also can clean the home you moved out of after you leave. Our professional cleaning crew will scrub and polish every surface so that the people taking over your old living space will be thoroughly impressed with how thoughtful and neat you are.
The next time you move into a new home, you have enough to worry about without thinking about preparing your new space or cleaning out your old one. The professional cleaners at Silvana's Touch Cleaning have you covered!