Silvana's Touch Cleaning Among the Best Cleaning Services in Naples FL
.
There are a lot of different types of cleaning services in Naples Fl. There are those that specialize in home cleaning and other that exclusively do vacation rental prep cleaning and follow up.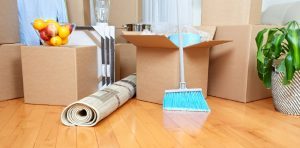 Then there are cleaning services FL that exclusively do commercial cleaning jobs, such as offices, retail businesses, and even manufacturing facilities. There are even those that do cleanup after fire, natural disasters, or other traumatic events.
So what kind of cleaning does Silvana's Touch Cleaning do? A little bit of everything!
Cleaning Services in Naples FL — Your All-Purpose Cleaning Company
At Silvana's Touch Cleaning, we don't limit ourselves to one particular type of client. Instead, we use our experience and knowledge to provide a whole array of specialized cleaning services.
We clean some of the Gulf Coasts most exclusive homes as well as some of the most modest. We can get your vacation rental ready in preparation for the arrival of your family or your guests and we will make it look like new as soon as your place is empty.
Silvana's Touch Cleaning also offers comprehensive commercial cleaning for every type of business, from mom and pop stores to enormous warehouse run by multinational corporations … and everything in between.
Cleaning Services in Naples FL — The Silvana's Touch Cleaning Difference
So how can Silvana's Touch Cleaning offer so many different types of cleaning services and do them all well?
We are one of the most popular and successful cleaning companies on the Gulf Coast because we bring the same intensity and seriousness to every cleaning project we take on. We don't simply want to satisfy our clients. We want to exceed their expectations so that they are bragging about us to their family and friends.
In fact, we get a lot of our business just from word of mouth from customers who have become raving fans of our company.