Silvana's Touch Cleaning does Naples Commercial Cleaning, Too!
.
.
When many people think of a cleaning business, they imagine maids coming into a house or condo and cleaning up the place once or twice per week.
While Silvana's Touch Cleaning has many home cleaning clients, we also do other types of cleaning as well, including commercial cleaning.
Naples Commercial Cleaning — What Is Commercial Cleaning?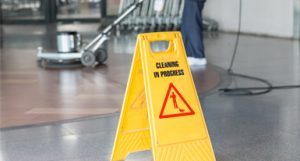 So what exactly is commercial cleaning? Essentially, it's any type of cleaning that is not done in a private home.
Commercial cleaning includes cleaning offices, retail stores, factories, schools, hospitals, and any other type of commercial enterprise.
At Silvana's Touch Cleaning, we bring the same commitment to excellence to our commercial cleaning clients as we do to our residential cleaning jobs.
Naples Commercial Cleaning — Commercial vs Residential Cleaning
Many commercial cleaning projects require specialized equipment and supplies. For example, cleaning the floor of a manufacturing facility that is the length and width of several football fields takes more than simply a mop and mop bucket.
But regardless of the type of equipment we use or the strength of the industrial cleaning products we employ, the professional cleaners from Silvana's Touch Cleaning bring the same approach to every job: Work hard, impress the client, and make sure their expectations are exceeded every time.
Naples Commercial Cleaning — Pride in a Job Well Done
Whether we are serving a commercial client with hundreds of man hours per month or cleaning a home once every two weeks, our objective is the same: Make sure our clients are blown away with both the quality of our work and the genuineness of our customer service.
It's how we've built one of the best reputation among companies that provide Napes commercial cleaning services. And it's how we plan on continuing to grow our business for both residential and commercial clients for many years to come.