Maid Service in Fort Myers
Maid Service in Fort Myers
Silvana's Touch Cleaning Is the Maid Service Fort Myers Trusts Most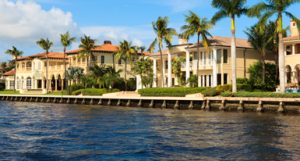 Maid service in Fort Myers – You wouldn't let just anybody into your home, especially if you aren't there at the time. Yet hundreds of Fort  Myers residents gladly open their doors to the professional cleaners from Silvana's Touch Cleaning every month.
Why? Because Silvana's Touch Cleaning is one of the most trusted, most reliable, and most dependable maid service in Fort Myers. We've proven ourselves time and time again to homeowners and business owners alike. And we will prove our reliability to you as well.
Maid Service in Fort Myers — The Silvana's Touch Cleaning Difference
There are literally dozens of companies that offer maid service in Fort Myers. So why choose Silvana's Touch Cleaning among all the others?
The difference is reliability. When you schedule a cleaning appointment for your home, condo, retail store, or commercial business, our professional cleaners will be there on time and ready to go.
Maid Service in Fort Myers – Professional Cleaning at Affordable Prices
Unlike many other area cleaning services, with Silvana's Touch Cleaning, you never have to worry if your cleaning crew is going to show up in a timely fashion, or be there at all.
And when our crew arrives, they will thoroughly clean your home or business efficiently and professionally. We're not satisfied until your expectations are exceeded every time we visit.
Maid Service in Fort Myers – Call Today to Schedule Your FREE Consultation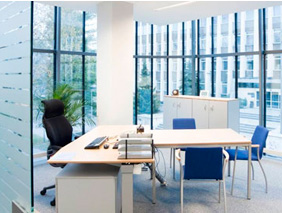 At Silvana's Touch Cleaning, we want to be your first choice for maid service in Fort Myers. That's while we will do whatever it takes to get your business — including letting you know up front exactly how much you can expect to pay for our comprehensive, professional cleaning services.
Just call Silvana's Touch Cleaning today and we will provide you with a FREE consultation that includes what type of cleaning you home or business requires, how often it should be done, and specifically how much it will cost.
We are certain you will find that our maid service in Fort Myers will exceed your expectations in terms of reliability, quality, and professionalism. And we know you will be impressed with our competitive pricing.
Maid Service in Fort Myers — So What Are You Waiting For?
Whether you require regular weekly or bi-weekly cleaning of your home or business, or just the occasional cleaning of your rental unit or vacation home, you can rely on Silvana's Touch  Cleaning to provide the maid service in Fort Myers you want most.
So let's get started! Call us for your FREE estimate TODAY!